News Update! On May 17th a new competition for selection of Garda trainees was announced by Public Jobs.
An Garda Síochána is the national police and security service of Ireland. Its mission is to deliver professional policing and security services with the trust, confidence and support of the people they serve.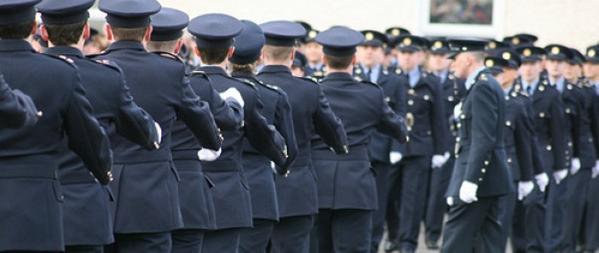 Application Process
To receive notification of Garda Trainee recruitment campaigns as they arise you can register as a member of Public Jobs.
To find out more about the a career in An Garda Síochána, including video interviews with gardai and trainee gardai, click here.
Application forms are available on www.publicjobs.ie and the closing date is 3pm on Wednesday June 6th 2018. It is suggested by the Commissioner that applicants apply well in advance of the closing date in case they experience any technical difficulties.
New Online Exam Preparation Course
In order to help students to prepare for the Garda Recruitment competition Kilroy's College has launched a new online course, which contains online practice tests for all aptitudes tested – as well as tips and tricks to help students with the online application form, report writing exercise and the interview stage.
Our unique Garda Recruitment test preparation course, which has been co-authored by a serving member of An Garda Síochána has a proven, very successful track record. We know which preparation yields the best results in the Garda Recruitment tests. Our new online course is completely updated and is totally relevant to the current Garda Recruitment 2018 campaign.
Garda Trainee Selection Competition
We can prepare you to be ready to face the Garda Recruitment competition with confidence, so that the whole selection process becomes clearer to you. Remember only the highest placed candidates in Stage one will be invited to go on to Stage two in the Garda Recruitment competition!
Instant Access
Enrol online through our Online Campus and you will then get immediate access to the full online Garda Recruitment course.
Garda Recruitment Correspondence Course
If you prefer to receive a hard copy of the Garda Recruitment course instead please just choose "self-study pack" as your delivery method when you enrol online through the website.  Or please phone Student Services on (01) 639 4660 to enrol during office hours and we will organise this for you.
Your self-study pack will be couriered to you the next working day.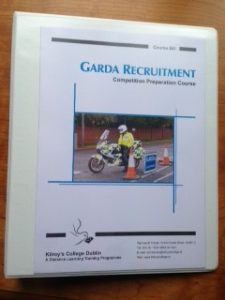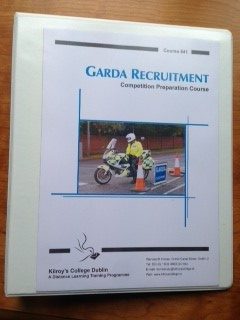 Course Fees
The fees for the full course, which covers Stages 1-3 of the Garda Recruitment competition are just €99 – the best value on the market today!
Questions?
To enrol or to find out more about our online course please visit our website or please email studentservices@kilroyscollege.ie