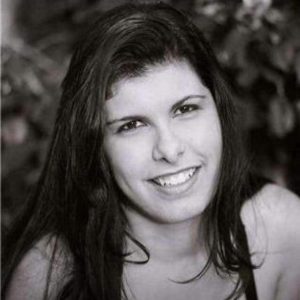 Kilroy's College currently delivers six different distance learning Psychology courses and our Adult Psychology diploma course is one of our most popular programmes.  It has been taken by hundreds of students over the years for a myriad of different reasons. Some of our graduates have enjoyed the course so much that they have gone on to study further in order to work in this domain and others have used the knowledge gained from our course to empower themselves and take a personal journey of self-exploration.
One of our past Adult Psychology students, Michelle Hadad, has done something very different with the insights that she has gained from the programme.  She went on to write a self-help book called "The Secret Box… Finding the Key", which was published in October 2017 . Her protagonist, Maria, goes on a fascinating and humorous journey of self-discovery.  We interviewed Michelle in order to find out more about how she came to study at the College and what inspired her to put pen to paper.
The Interview
Michelle, what inspired you to go back to education?
I love learning something new in life every day and I can see myself coming back to the College when my brain lets me in…
How did you hear about Kilroy's College and our personal tutor-supported home study courses?
I searched online and then I saw a few reviews about the College.  I liked what I read and decided to join in.
Why did you decide to enrol in our Adult Psychology course?
I am a Neuro Linguistic Programming NLP COACHING practitioner and I have been helping others for many years, but I felt that something was missing… I wanted to know little bit more about myself – "who I am…"
Did you find it easy to complete the course within the 12-month course time limit?
Yes, I did find it easy enough.
Had you any experience of taking any other distance learning courses in the past?
No, it was my first time!
Which topic in your course did you personally find the most interesting and why? 
All of the subjects covered in this course gave me an amazing insight into my personality and into who I am. The course enabled me to see a perspective of life in many different ways.
Which section of the course did you find the most challenging? 
While I was writing my book , I was studying my personality,  ID, ego, etc. Maria is the leading figure of my book and I found that I got a little confused as to whether I was Maria or Michelle, but after a while I managed to separate the two and got it sorted out!
Our distance learning courses are quite unique because our students are assigned a personal tutor when they enrol, who gives them guidance throughout their studies and who is a subject expert.  Did you enjoy your interaction with your tutor and did you feel that having this personal touch helped to encourage you to persevere with your studies?
Yes. I really enjoyed my time with my tutor and found that the flexibility of the course delivery was great because I am self employed.
Would you recommend the Adult Psychology course to others who are thinking returning to education?
Oh yes, definitely,  to keep on learning and growing is very important.
We know that you have recently had a book published "The Secret Box…Finding the Key" congratulations! Can you tell us a little bit about the book and how you came to write it?
When we talk about human beings in " mass", it becomes complex,  as humanity has different behaviours,  beliefs,  values,  traditions,  etc. My book " THE SECRET BOX. . . FINDING THE KEY " is a kind of self-help book, because the leading figure of this book, Maria, has opened the "Padlocks of Life" (you can read all about this in the "Padlocks" chapters). She has found her keys and is still finding them, as I believe that human beings are learning,  challenging and evaluating processes everyday of their lives. 
The book has been written to appeal to three types of readers: it touches on the Brazilian, Spanish and Irish cultures that have influenced both my research and my own life experiences.  I am Brazilian and moved to Ireland in March 2007 to seek new adventures and experience new cultures. 

What are you most looking forward to next in your new career as a Psychologist, speaker and author?
Well it took me 3 years to write this book and hopefully it will pay off!  I published my book on the 17th of October and I have sold nearly 400 books so far.  It meant a lot to me personally, as a  foreign national, that I had 4 positive reviews by Irish readers of my book  – I guess that I have been really lucky.
I'm looking forward to you all finding your own key!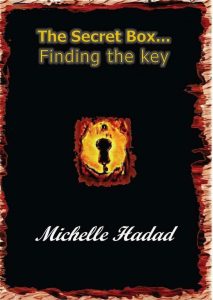 Want to Know More?
You can find Michelle's book "The Secret Box…Finding the Key" online or on her Facebook page.
Love Learning?

All of our home study Psychology Diploma courses are discounted by 50% this week in our Love Learning offer.  Browse our courses and find the love of your lifelong learning! Who knows where your course will take you…