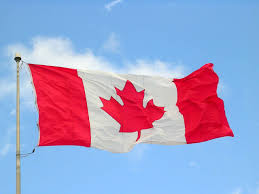 We have had many students studying our home study Irish leaving certificate course based all over the world.  Some are working towards sitting Irish at the Leaving Certificate State Examinations in Ireland and others are doing it just for fun, or to make a connection with their Irish ancestry.
Did you know?
In Ontario, Canada there is an official Gaeltacht settlement in Tamworth, 30 miles north of Napanee.  Many Irish immigrants who fled the Great Famine in the mid 19th century settled here, so there is a big historical connection with Ireland already in the town. The Tamworth Gaeltacht was founded by Sheila Scott and her husband Séamus Mac Concharraige in 1994 and has continued to grow and thrive since. "People like to connect with their roots. There's a sense of pride in that identity," says Sheila Scott.
Living Language
In this 62 acre Ontario settlement, the Irish language is used as a way of remembering and celebrating the roots, the history, culture and a way of keeping alive the tie to Ireland itself.  The language is kept alive by hosting event such as arts festivals, summer camps, classes, Irish dance, music, Gaelic games and most importantly by speaking Irish.
However, it is not just in Ontario that Canadians are flying the flag for Ireland.  In Vancouver Professor Scott Oser, Physics Professor at the University of British Columbia, has organised An Ciorcal Comhrá.  A group of people meet every week for an hour and a half for coffee and conversation in Irish.  We chatted with Professor Oser about his motivation for setting up this group and for tips on how to encourage our students to reach out and do the same thing back home or wherever they are based!
Interview with Professor Scott Oser
When did you found An Ciorcal Comhrá?
Ciorcal Comhrá was set up in 2009 and has operated continuously ever since.
What inspired you to set up this Irish language exchange?
I had not had any opportunities to use my Irish for nearly a decade at the point when I learned that my former Irish teacher had died tragically young from brain cancer.  This shocking news have the effect of lighting a fire under me and motivating me to look for other Irish speakers in the Vancouver area.  While there was a beginner's Irish class offered across town, there was nothing available for people who were already fluent and just wanted a chance to use Irish outside a classroom setting.  But through that class I was able to find other more advanced Irish speakers and start a group.  Members have joined steadily since.
Can you tell us a little bit about the group of people involved in the Irish language group and their backgrounds? Are they native Canadians, ex pats or a mix of both?
The majority of our regulars are Irish ex-pats, some of whom have been in Canada for decades as well as some people who've come more recently. We do however have two or three Canadians, and the occasional American.
How did you go about learning Irish initially? What was your motivation?
I began learning Irish in 1993 while living in the US. Originally I had only textbooks and audio tapes available, and the Internet as we know it today scarcely existed.  Upon moving to Chicago, I found a group that offered weekly evening classes which I attended for about five years, and was eventually able to reach a high level of fluency.
The question of why I would learn Irish is one I am often asked and one which I scarcely have a convincing answer for.  Ultimately I loved the language, and wanted to learn the idiom that some of my ancestors previously spoke.  The fact that Irish was both unusual but very much a living language was part of the appeal.
What tips can you give our Irish Leaving Certificate students who might like to set up a similar language exchange?
Advertise extensively online, and set up a culture in which only Irish is spoken. We welcome beginners but tell them that we're there to speak Irish, and won't be offering translations to English or speaking English.  We're not a class, and while we love talking about the language as much as any Irish speaker we're there to speak it and not talk about speaking it.
Do you have any advice for an Irish student who may be struggling with getting to grips with the language?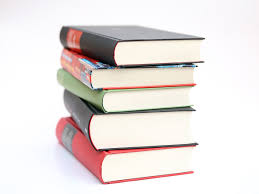 While this will not be a popular opinion, I think getting a strong grip on the grammar at the start is essential. Get yourself a good grammar book and really learn how phrases and sentences get put together.  I don't think this can be learned just by osmosis.  Once you have that basis, read extensively to improve vocabulary.
You have been a guest on An Saol Ó Dheas on Raidio na Gaeltachta and spoken about your love of the Irish language before. What did you talk about?
My interview on An Saol Ó Dheas was motivated by a trip I took to Dublin in November 2016, where I presented a public lecture in Irish on physics, which is my day job.  I was invited to speak at the Meanmanra 2016 conference on dark matter.  It was perhaps the first time a foreign scientist has lectured in Irish in Ireland, and almost certainly the first time that cutting-edge physics and cosmology was presented through Irish as well.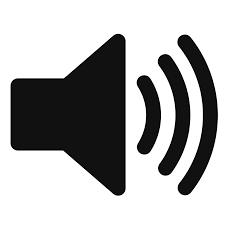 The interview on Raidió na Gaeltachta 
Have you ever visited Ireland? If yes, what do you like best about coming to our country?
I've been to Ireland three times, but I've spent less than a month in the country in total.  For me the best part is the comparative ease of finding people to speak Irish with.  And I always buy lots of books – you can buy Irish books online from Canada, but shipping adds ~30% to the cost.  The last time I came I brought a small extra suitcase and filled it entirely with books from Siopa an Chonartha in Dublin!
Leaving Certificate Irish Course
Enrol now in our home study Leaving Certificate Irish course and work towards sitting the State Examinations in June 2018 or June 2019 – or study the course just for fun!
Competition Time!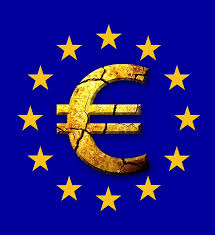 Translate Professor Oser's interview into Irish! Email your submission to lisa@kilroyscollege.ie by 31st October 2017 and be in with a chance to win a €250 Kilroy's College tuition voucher. The lucky winner will be notified by email the following week!