At Kilroy's College we really value having students contact us to tell us about their experience in our nationally recognised distance learning training courses. This week, Lisa Wright (our resident blogger), was privileged to hear from one of our recent QQI childcare training graduates, Sarah Finlay.
Childcare Training Success Story -Unwrapped!
LW: "Sarah, what inspired you to to go back to education and work towards your QQI Level 6 Advanced Certificate in Early Childhood Care & Education (6M2007)?
SF: "About eight years ago I got a summer job in a creche and found it was the right job for me.  It became a legal requirement to have a qualification when working with Early Years so I decided to go and complete my QQI level 6".
LW: "How did you hear about Kilroy's College and our distance learning childcare programmes?"
SF: "I searched for distance courses online and came across Kilroy's College and it offered exactly what I was looking for".
LW: "Which programme did you enrol in?"
SF: "I enrolled in the QQI Level 6 minor certificate in Early Childhood Curriculum (6N1944)".
LW: "Did you find it easy to complete the 12 week programme?"
SF: "Yes definitely.  After enrolling in the course I received a course folder which had absolutely everything I needed in it to complete the course.  I just read all the materials (which wasn't too much either and contained very easy to read materials) and just followed the tutor's instructions within the folders".
LW: "Had you an experience of taking any other home study courses in the past?"
SF: " Never!  I was nervous at first as I had been in full time and part time courses and swore I would never do a distance learning course – as I didn't believe I would sit down in my own time and work – but with a two and a half year old and working part time it was the best option for me.  Now I don't think I would do anything other than distance courses".
LW: "Some of our students contact local creches to find a work placement for their course.  How did you go about finding a creche for your supervised work placement?"
SF: "I was lucky enough to be working in a creche so I had no issue here".
LW: "Was it an easy process to apply for Garda vetting?"
SF: "I had Garda vetting when I started in September and it was quick – it took about two weeks when using Early Childhood Ireland".
LW:"When you went into the creche to complete your work placement did you find it enjoyable?"
SF: "Absolutely!  I love working with young children especially the pre-school room, which this certificate allows me to do now".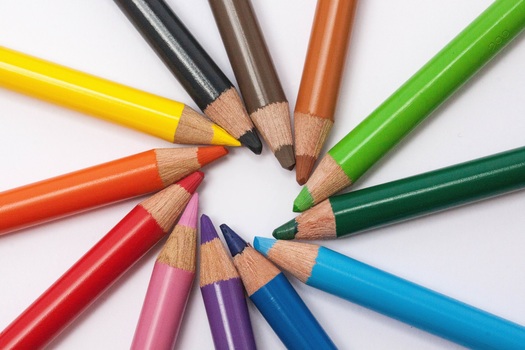 LW: "Would you recommend the programme to others who are thinking about working in the childcare sector in Ireland or who would like to up skill from QQI level 5?"
SF: "Yes definitely.  It is an easy course to follow and Kilroy's College offer so much support and the tutors are always just an email away.  The modules are run over twelve weeks which is ideal and there is very little pressure.  Again the folders are perfect and if you follow the tutor's instructions you will pass with flying colours".
LW: "How did you get on in the course?  Were you happy with your result?"
SF: "I did really well and received a distinction in this course.  I failed this module in another College so I was delighted to have done so well.  It was my final module for my level 6."
LW: "What are you most looking forward to next in your learning journey?"
SF: "I was having a little look at the Child Psychology courses with Kilroy's College as it's something that I have always had an interest in".
Want to learn more for less?
Why not take a look at our full range of online and correspondence courses which are discounted by up to 50% until midnight Friday June 16th 2017!